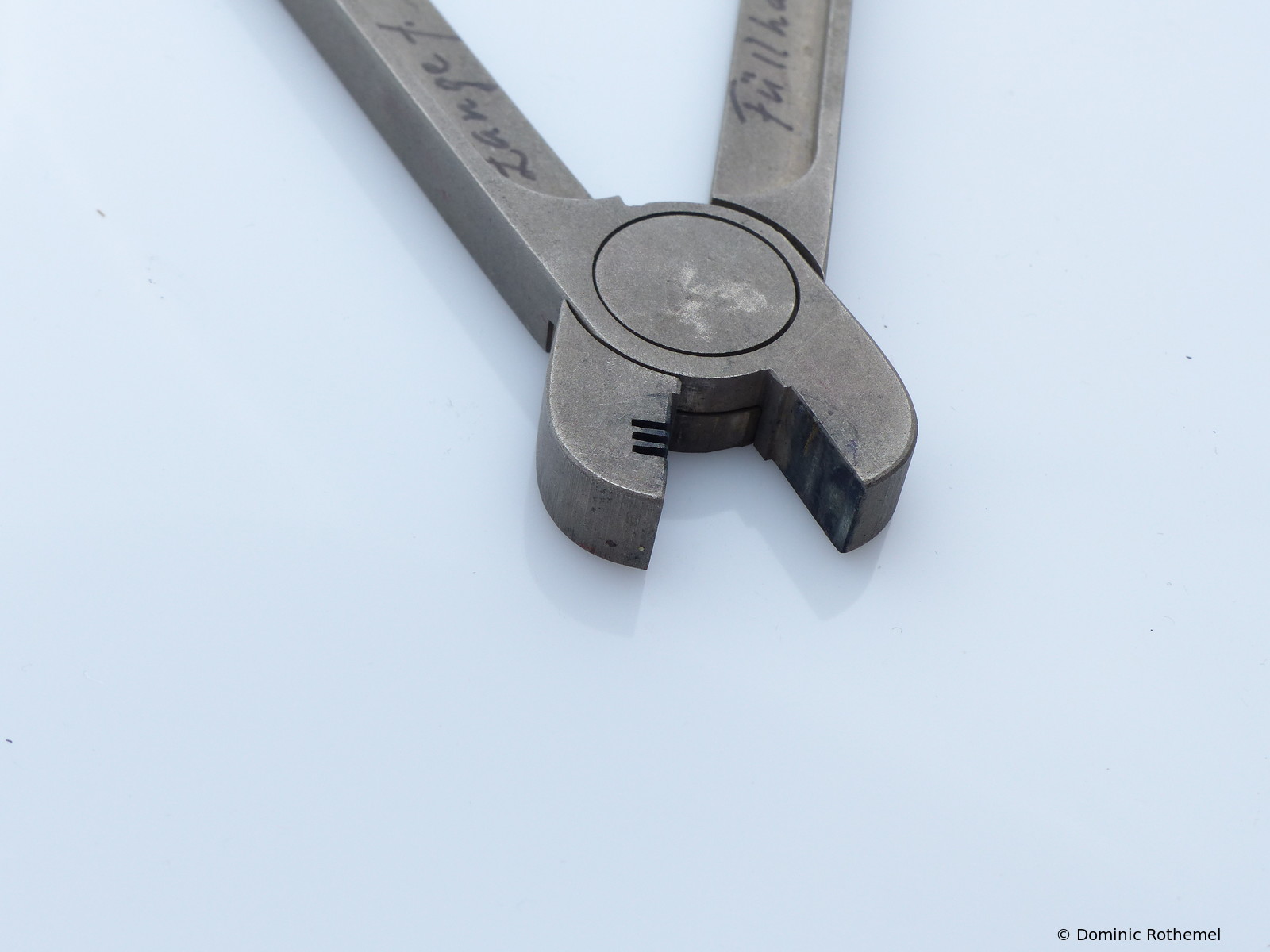 The simple unscrewing of the nib units risks breaking off the fins of the ink feeder. Pelikan therefore offered special pliers to protect the fins.
The shown pliers have three notches, so that they can be used only for the first models 100 and Rappen.
Combined pliers for the 100, 100N and Rappen models also exist; these pliers have notches for the three and four fin ink feeders.
For the same purpose, ie the unscrewing of the nib units, a nib key was used from the 1950s, and this forms part of the repair kit described below.