This website was responsible for my being given the possibility of a visit to the Pelikan archive. Otto Lütkemeyer and I received this very special invitation with great joy.
Otto Lütkemeyer has played a key role with his active support of the information content and completeness of this website. In particular, the photos and descriptions of numerous cartridge fountain pens come from him.
Thus, we could both look forward to November 5th, 2015 the day we chose to visit the archive.
In keeping with the topic of the day we met in the foyer of the Sheraton Hotel Hanover - the former Pelikan company headquaters. From there we went with many questions and a few fountain pens to today's Pelikan company headquarters in Werftstraße in Hanover.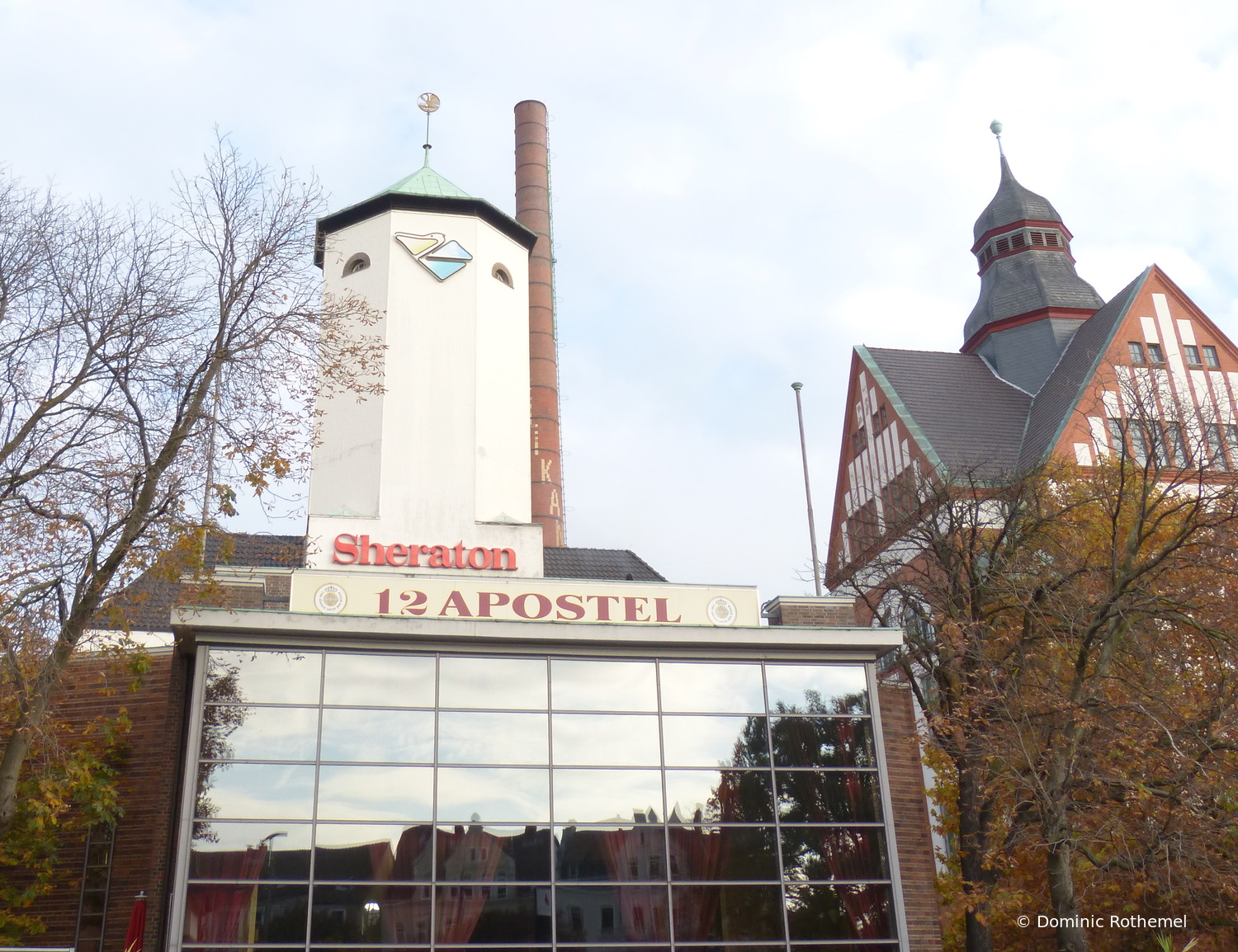 Former Pelikan headquarters

At the entrance of the archive we were greeted not only by the archivist Mr. Dittmer, but also by the busts of the company's name giver Günther Wagner and his son-in-law Fritz Beindorff who brought the company to worldwide recognition.
Jürgen Dittmer has worked for Pelikan since 1948. Actually, he deserved to retire, but he continues to care for the archive. One day a week he answers requests, archives new products (of course, not only pens) and keeps order.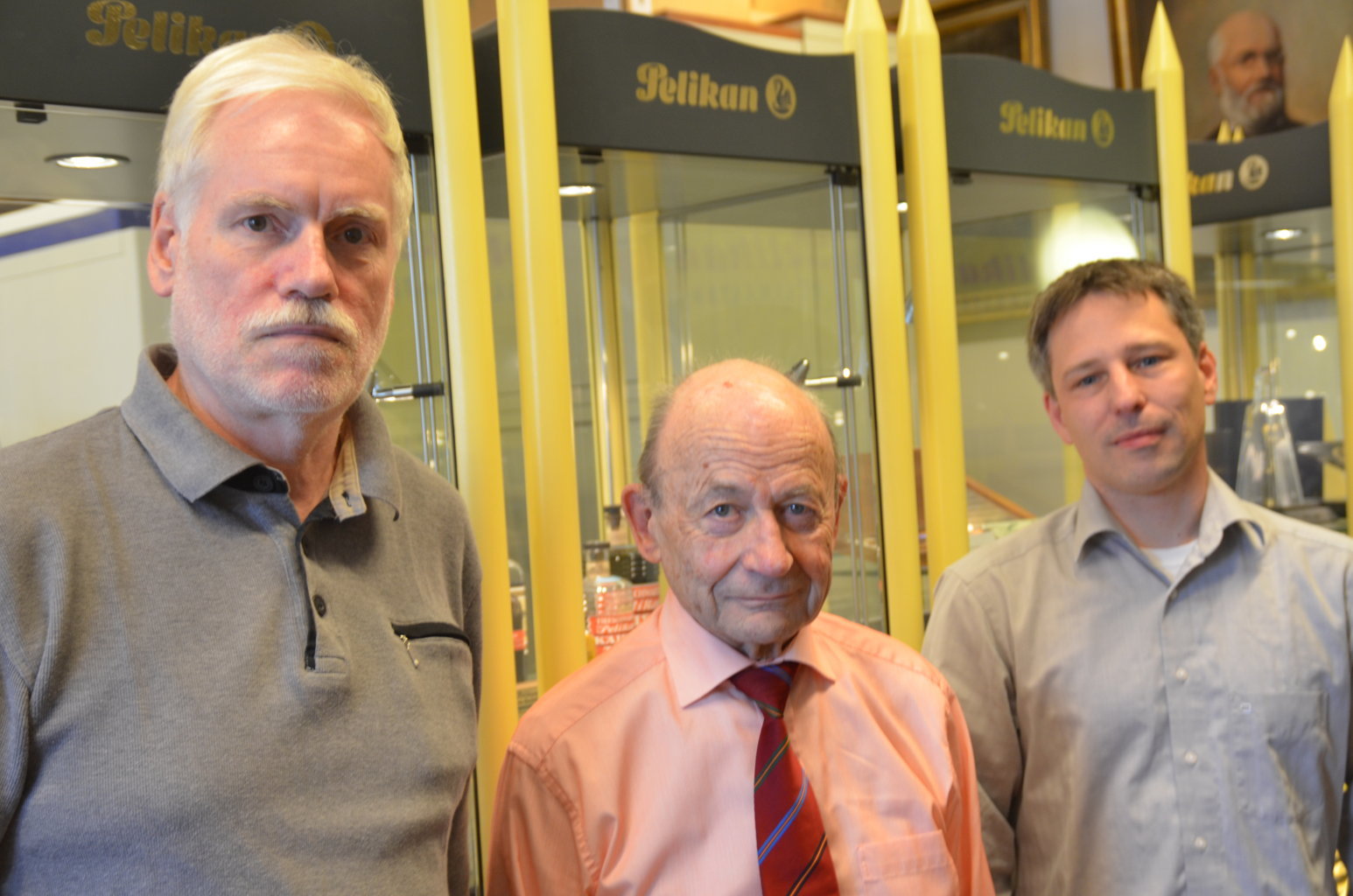 left to right: Otto Lütkemeyer, Jürgen Dittmer, Dominic Rothemel
Mr. Dittmer gave us a comprehensive view of the numerous pens of the past and present time. Unfortunately, the day was not enough to view all the pens of the archive. But we have seen around our questions several boxes with the fountain pens of particular models so we could track, for example, the development of Pelikanos in detail.
We found in the archive not only fountain pens, but also many interesting Pelikan products such as packaging, ink bottles and promotional items. Also chandeliers and oil paintings which hung certainly in prestigious rooms in the old main building are kept here. Even an old newel post, which carries a carving in the form of a pelican, withstood the test of time here.
For us it was very interesting to talk with Mr. Dittmer over various issues. An direct answer is not always announced, but often he could give out information from his memory, or he pulled out of drawers and cabinets archival materials or sought in the catalogs of different countries from bygone years for answers.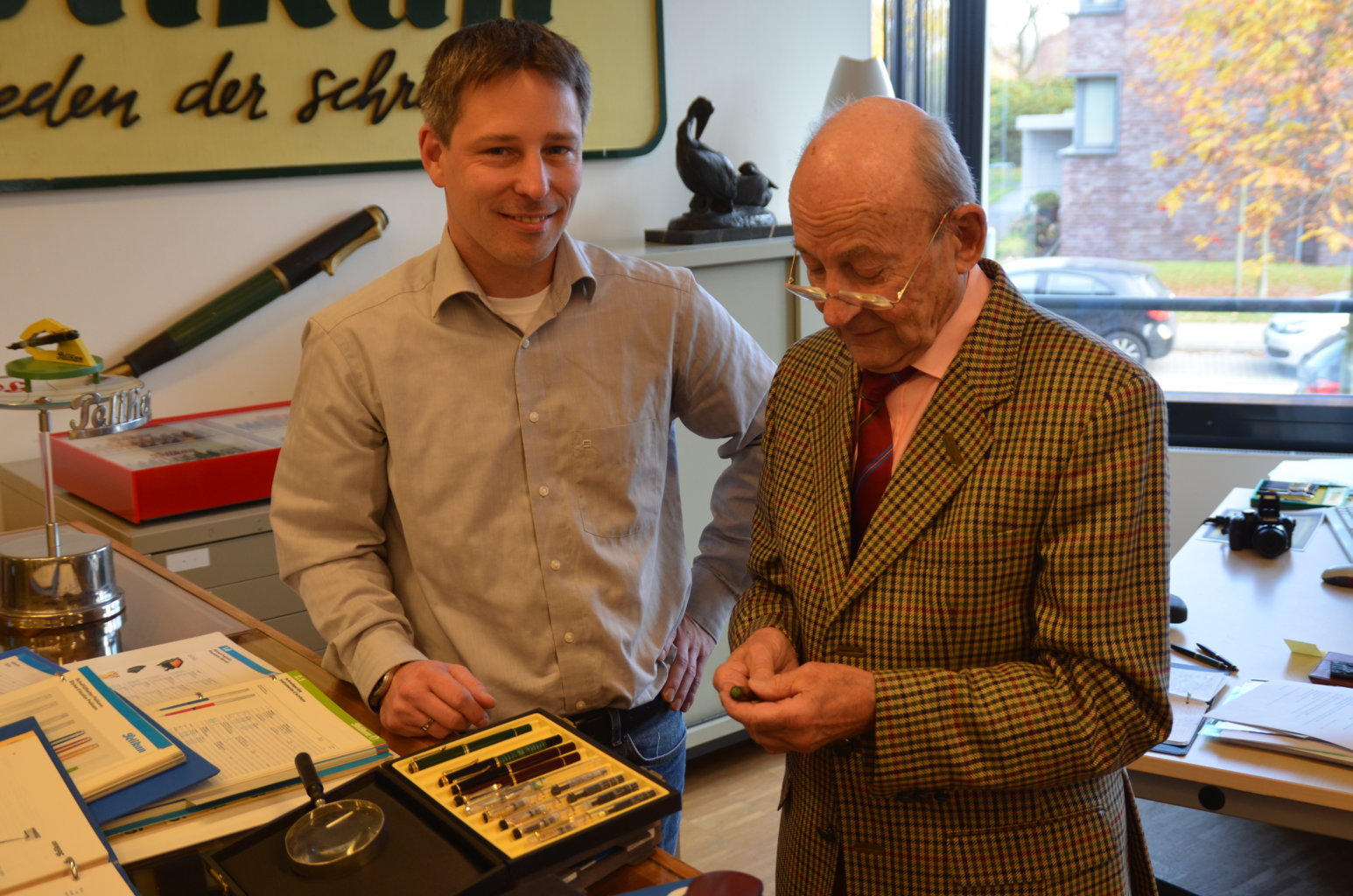 left to right: Dominic Rothemel, Jürgen Dittmer - when viewing a Pelikan fountain pen from the year of birth of Jürgen Dittmer
The archive contains a special fund, which has impressed us very much. Mr. Dittmer says, however, that the archive is not so well stocked when it comes to fountain pens from 1929 to 400NN. He also regretted that not all products manufactured by Pelikan can also be found in the archive. It is in my opinion not important whether really each fountain pen is also available in the archive in any color. The numerous documents, old catalogs and the wealth of information to be found therein are at least as valuable.
A very special sight was the collection of fountain pens prototypes in the archive. Different colors and materials have been tried out. Some were eventually used in later products.
A few chosen pens have been available on the market as rare prototypes.
Thank you very much Mr. Dittmer! The visit to the archive was a very special experience!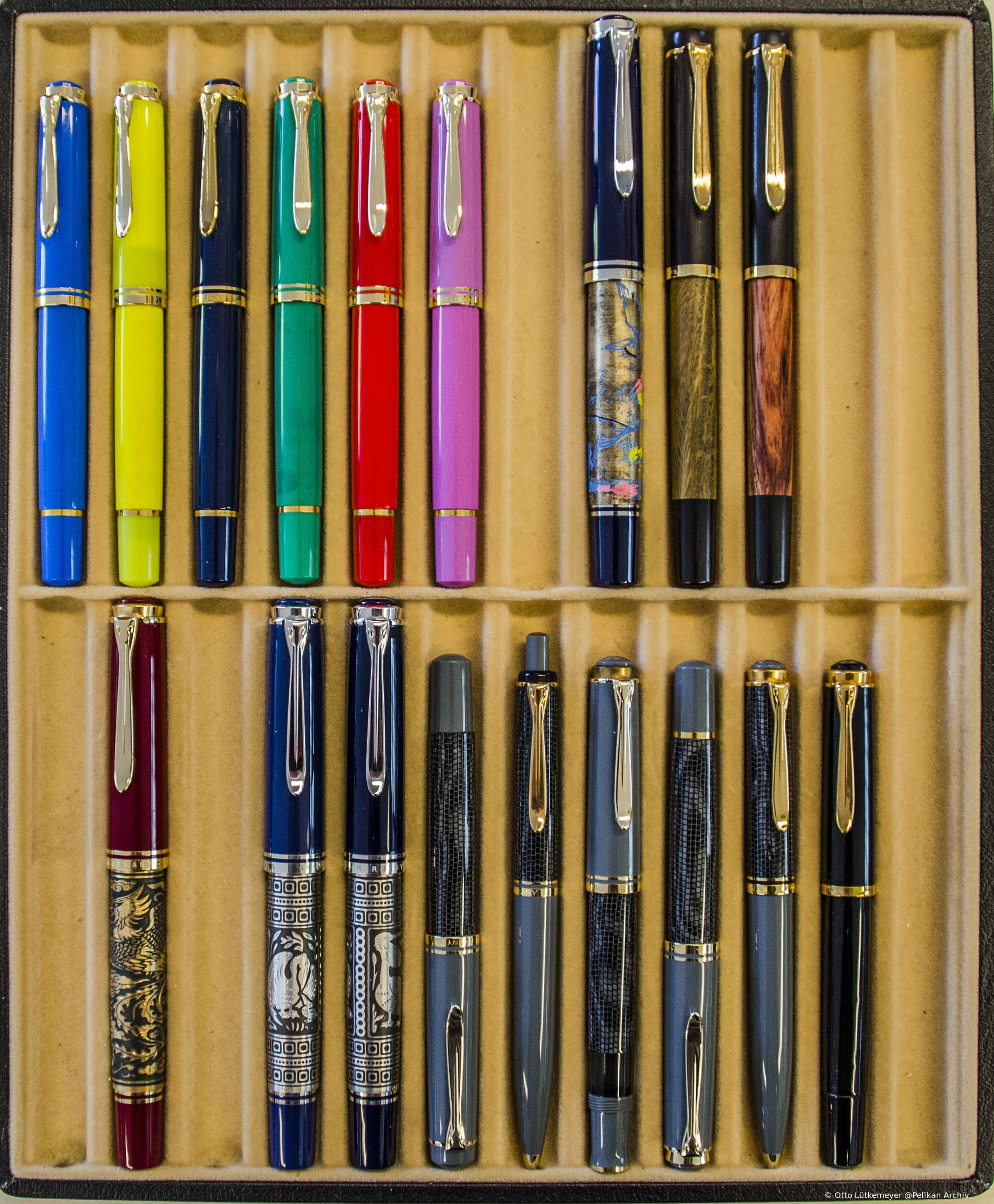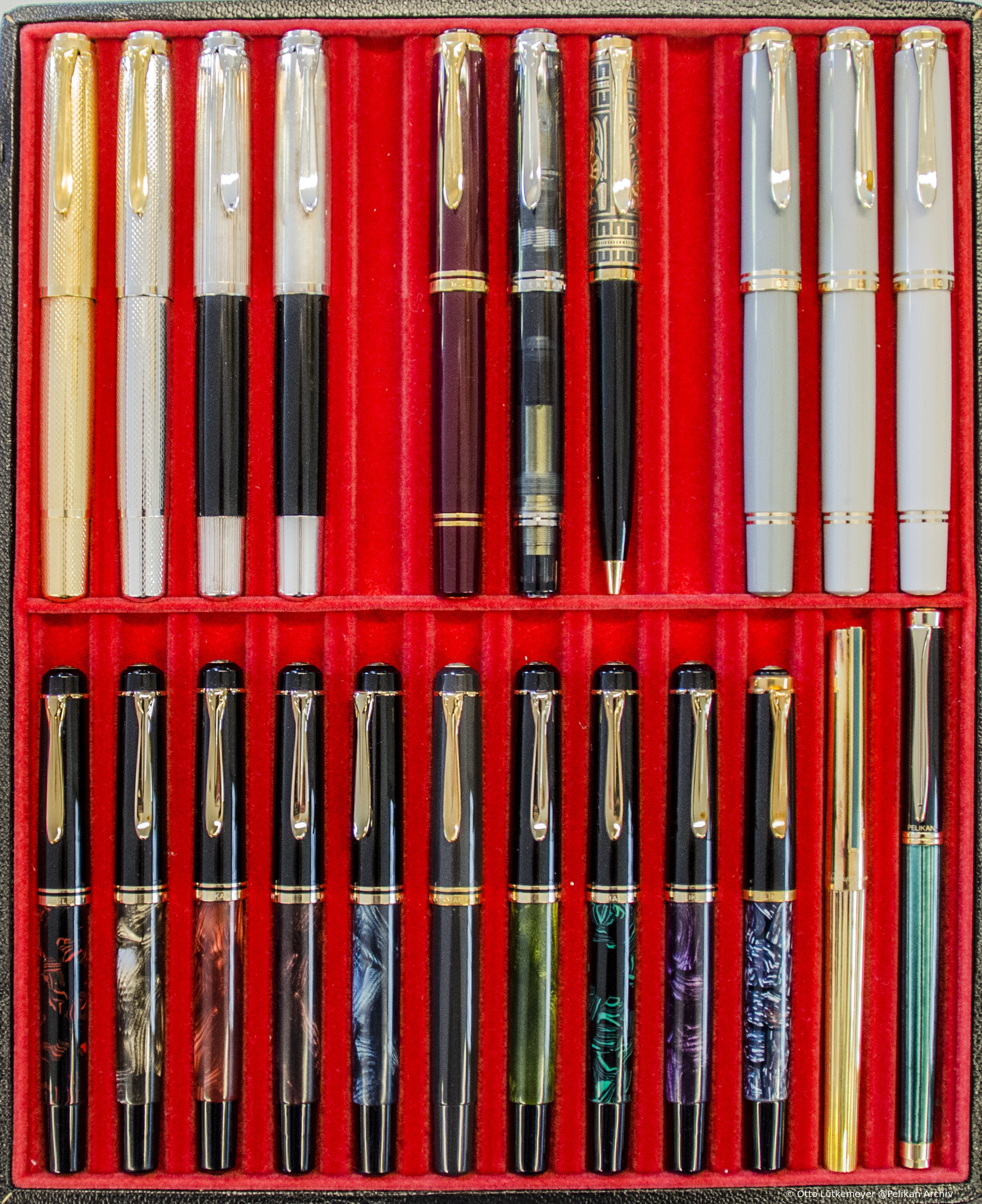 Pelikan Prototypes in the archive